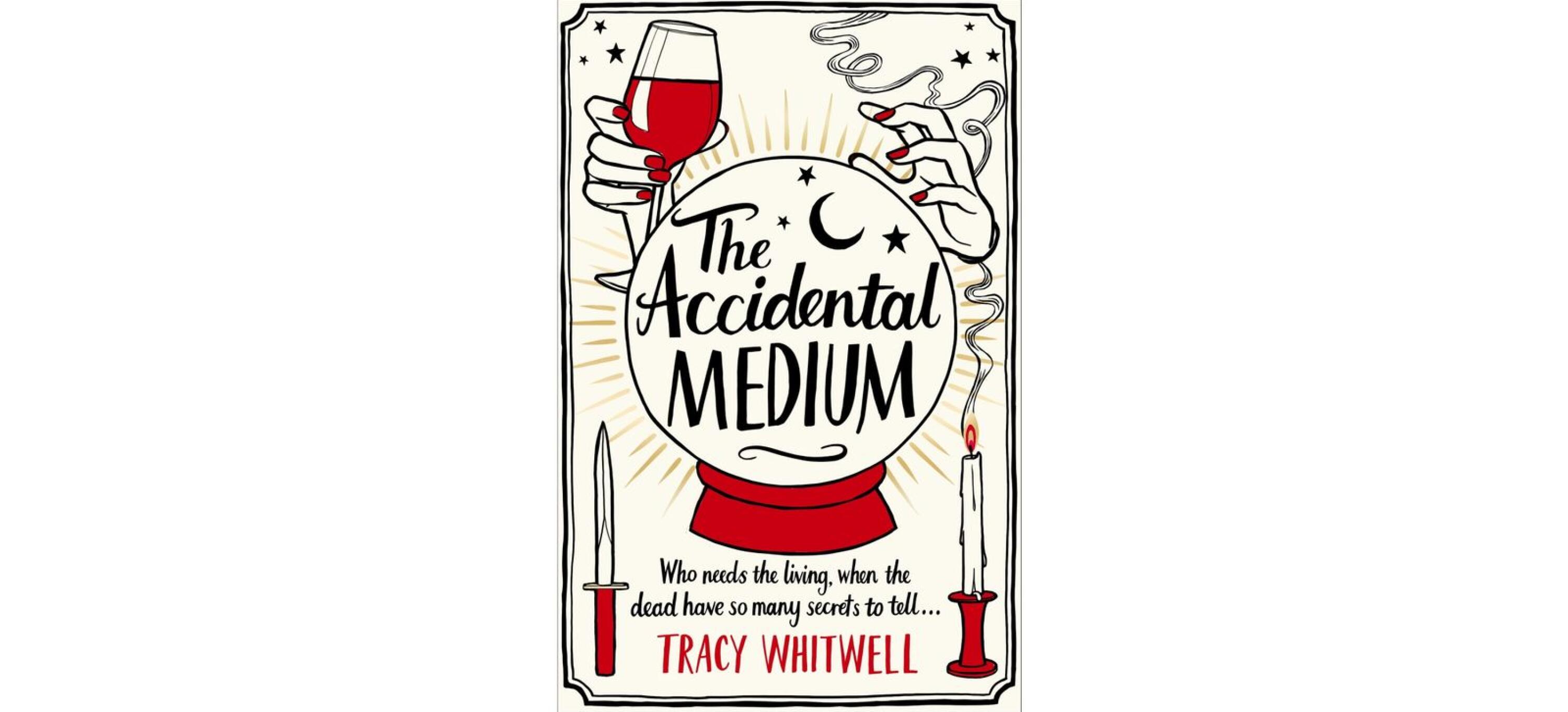 The Accidental Medium
Tracy Whitwell
Pan Macmillan
Review: Chantel Erfort
If you've ever heard a book being described as a "delightful romp" and been confused about what it meant, I suggest you read Tracy Whitwell's The Accidental Medium.
The book, the first in a trilogy featuring lead character Tanz, is already a couple of months old, so if you find yourself loving this book, Gin Palace, the second in the series, is already available.
The book follows Tania – or Tanz as she prefers to be called – who was once a well-known TV actress, but whose star has started fading. Struggling to find acting work that will pay the bills, she takes up a job at a new age shop where she meets Sheila, a psychic medium, and soon starts to notice psychic abilities of her own.
As Tanz starts to analyse her own interactions with her deceased friend Frank, her vivid dreams and inexplicable knowledge of situations she has not experienced herself, she also learns that she comes from a line of women with similar abilities.
With Sheila's help, Tanz starts to develop and embrace her clairvoyance, but things take a dark turn when Dan and Carmen visit the shop for a tarot card reading.
Despite the appearance of a distraught spirit who is desperate for Tanz to help her move through to the next realm and a couple of homes that need clearing of bad energies, this is a light-hearted read in which just about everything goes right for the lead character.
I picked this book up when I was desperately in need of some easy reading and it certainly hit the spot. It even inspired me to unpack my tarot deck and get reacquainted with the cards.
The Accidental Medium is the first novel of stage and screen actress Tracy Whitwell who lives in north London and has been writing short stories for many years.
According to the book's blurb, it's a "work of fiction based on a whole heap of crazy truth". It isn't the kind of book you're going to keep on your shelf and read again, but I can imagine boozy book clubs having fun discussing their favourite – and least favourite characters in this … um… delightful romp.