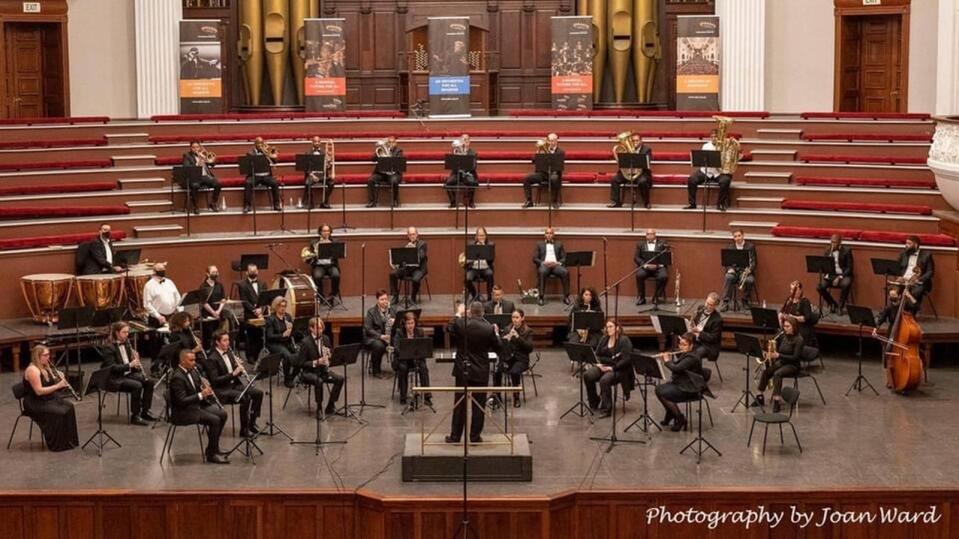 The Cape Town Philharmonic Wind Ensemble (CPWE) will present a Heritage Month concert at St John's Anglican Church in Wynberg on Thursday September 8, at 7.30pm.
The CPWE will perform Pictures of South Africa by Frigyes Hidas, inspired by his visit to South Africa in 2005, and including four short works – Welcome to Cape Town; Tsitsikama; Cape Point; and Table Mountain.
This will be followed by The Hill, Corn-grinding Song and Knee Dance from Noel Stockton's Suite for Band: Mangaung. The Hill depicts the dreamy atmosphere, gentle winds and sudden changes in the weather of the local countryside, while Corn-grinding Song and Knee Dance depict the sounds of a pastoral sunrise with cattle in the kraal and the syncopated rhythm patterns, expressions of joy and celebration by ululating women.
Robert Smith's Africa: Ceremony, Song and Ritual is based on the folk music of Western Africa and features traditional ceremonial music for dance and entertainment as well as percussive invocations and historical songs.
The penultimate work, Suite of Old American Dances by Robert Russell Bennett features five dances – Cake Walk, Schottische, Western One-Step, Wallflower Waltz and Rag, which display what made Bennett a Hollywood favourite. The final work is Danzon No 2, by Mexican composer Arturo Marquez and celebrates the Cuban-born synthesis of Spanish, British, and French dance forms.
Conductor Faan Malan, who established the wind ensemble during Covid with many of Cape Town's leading wind instrumentalists, says this concert marks not only South Africa's heritage but that of other countries as well.
"There is some wonderful music written by South Africans or on South Africa for wind ensembles and we have programmed some of the best."
Tickets cost R120. Book through Quicket.