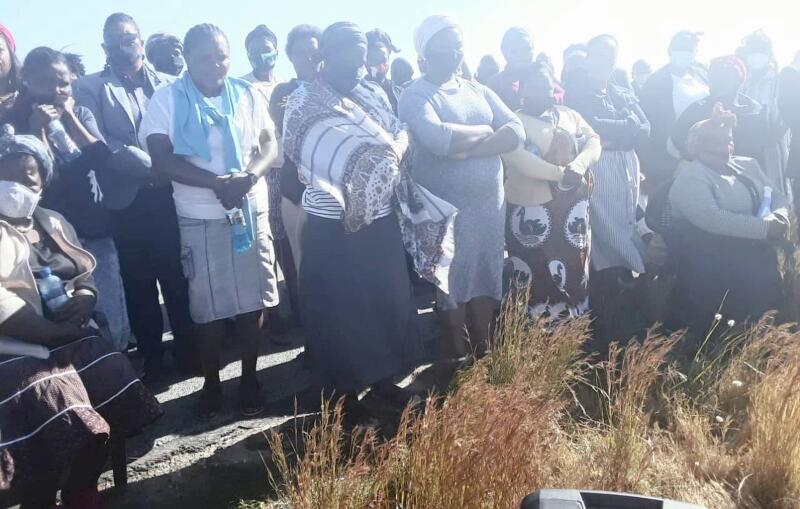 Dunoon residents say the local taxi association must take more responsibility for passengers' safety.
This after eight people travelling in a Dunoon Taxi Association (DTA) minibus died in a crash on Melkbosstrand Road on Monday October 26.
Twenty-one people were injured, including the taxi driver who has since been arrested and charged with culpable homicide, according to the investigating officer, Sergeant Charlton Fortuin, of Philadelphia SAPS.
Investigators had found that one of the taxi's tyres had burst, Sergeant Fortuin said, but he added that the investigation into the crash was still ongoing.
Dunoon residents say DTA negligence is to blame for this crash and others involving the association's taxis. Nophelo Mayiya said she feared using the local taxis.
"Between the overloading and unroadworthy vehicles, I don't trust the DTA anymore. I feel like we were much safer during the hard lockdown because we didn't have to worry about our loved ones getting into accidents caused by people who just don't care."
Pamela Kiva said she still used the taxis but said a little prayer every time she did so.
"Unfortunately, there's no option for me not to use the taxis because they drop me near my work, whereas if I take the MyCiTi, I will have to walk a fair distance from the bus stop.
"It always gets scarier to travel this time of the year so close to the festive season. We all know how many road accidents happen during this time."
Sivuyile Chaka, Dunoon's taxi rank manager, said the crash had spooked taxi passengers, who believed anyone of them could have been in the doomed minibus.
People had flocked to the rank after hearing of the crash to find out who had been in the taxi, he said.
"At the time, there wasn't much we could tell them because we didn't know much as well," he said.
"We went to the scene as soon as we heard to try and assist the police in identifying the victims. However, they turned us away, and we were told we would be contacted should
our assistance be needed."
Frank Qotyiwe, the DTA's secretary general, countered accusations that the association was somehow to blame for the crash.
"This is a disaster, and we convey our deepest condolences to the families of the victims. This past Saturday, we as the DTA, SANCO (SA National Civic Organisation) and other community leaders went to the accident site where we did a small ceremony to pay respects and lay flowers and wreaths," he said.
The crash had had nothing to do with driver negligence or the taxi being unroadworthy, he said.
"We know some people may want to lay the blame on our taxis not being roadworthy or not licensed. But we need people to understand that this was an accident just like any other. And we want to be transparent with our community and invite any concerned residents to come and engage with us so that we can have a clear communication channel."
Following a brief court appearance last week, the taxi driver is set to appear in the Atlantis Magistrate's Court, today, Wednesday November 4, for a bail application.