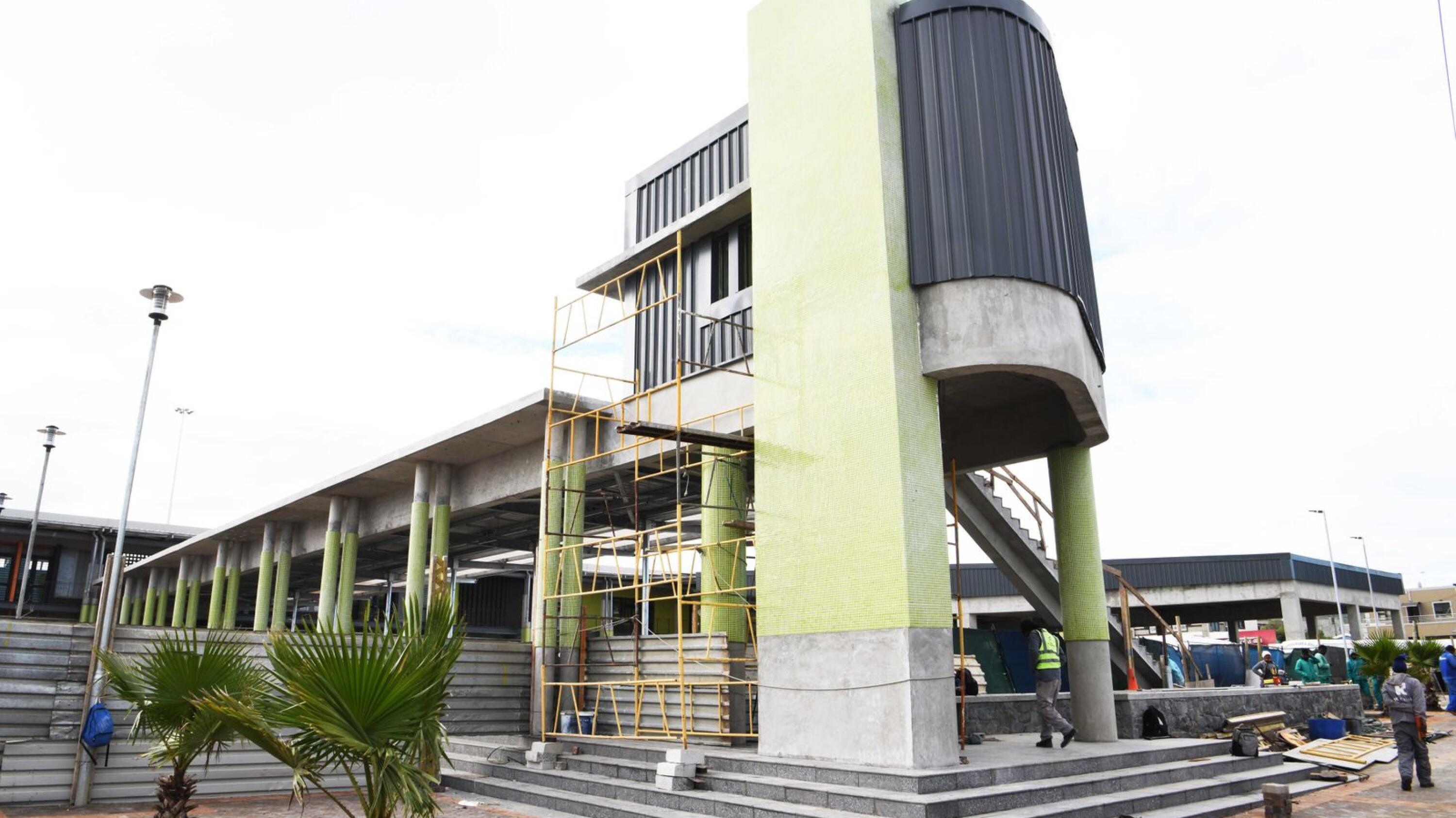 The final phase of the Dunoon public transport interchange is nearing completion, says the City of Cape Town.
The City announced the R40 million project to upgrade the Dunoon taxi rank and surrounds in May 2018 ("Multi-million rand upgrades due for Dunoon," Tabletalk, May 23, 2018), saying it would include sites for retail and light industry, creating job opportunities.
The development will complement a R40 million library that opened in 2019 ("Dunoon R40m library opens," Tabletalk, May 1, 2019).
The transport hub should have been finished in March, but work was delayed by weather, the pandemic and protests.
The first phase of the project, which was completed in March, included trading kiosks, public toilets, three offices, a boardroom, and loading facilities for minibus taxis.
The City says it hopes to complete the second and final phase by the end of next month.
Once completed, 89 kiosks and demarcated bays will be made available for traders in Dunoon. There will be 31 kiosks and 33 trading bays at the Dunoon taxi rank, 10 bays on the corner Akkerboom Street and Mnandi Road and 15 bays on the corner of Winning Way and Potsdam Road.
According to Rob Quintas, the newly appointed mayoral committee member for transport, the second phase will include a multi-storey building, a covered waiting area for commuters and public open spaces.
"Public transport interchanges play a pivotal role in the public transport system and thousands of residents depend on them to get to work, school and other services across the city," he said.
"Apart from being aesthetically pleasing, once completed, the new facility will help taxis to operate in a formal and organised manner."