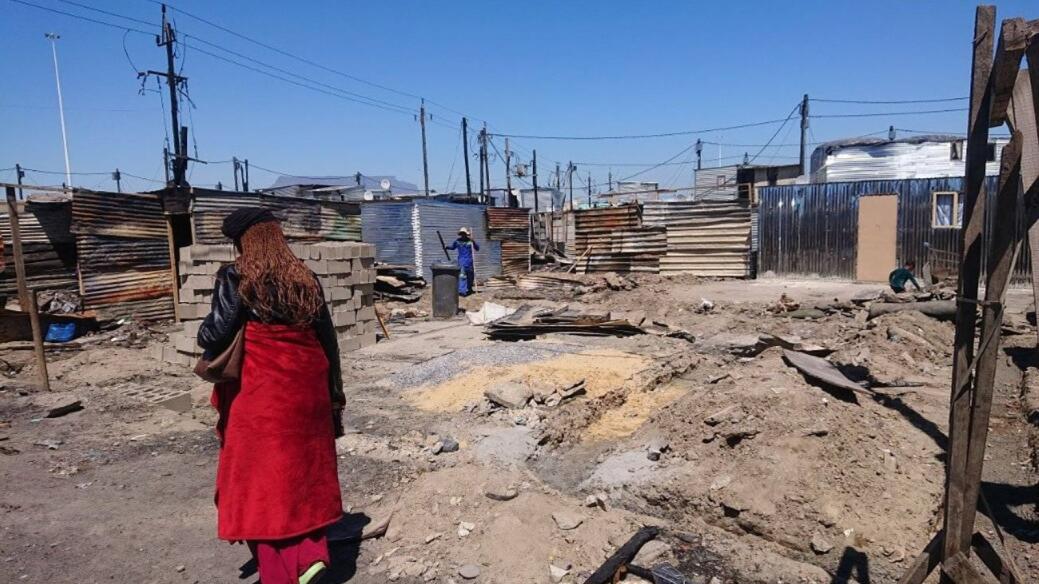 A fire that destroyed a shack in Dunoon last Friday was the fourth in less than a week, says a community activist.
The fire department was notified about the blaze at 2.40pm and it was extinguished by 3.25pm, according to City Fire and Rescue Service spokesman Jermaine Carelse.
"There were no injuries reported and only one housing structure was burnt. We do not know the cause of the fire as of yet," he said.
On Saturday October 28, a shack fire killed one man destroyed 29 homes and left 114 people displaced, according to City disaster risk management spokeswoman Charlotte Powell.
A second fire on Monday October 30 left another man dead and destroyed more than 20 shacks, according to community activist Mabhuti Tshikiza.
There was another fire on Wednesday November 1, but, according to Mr Tshikiza, it was quickly dealt with by residents and not much damage was caused. However, the four fires have raised questions about what is causing them, and Mr Tshikiza suspects illegal electricity connections are at least partly to blame.
"We have a lot of that happening here because people need houses and those houses need electricity, running water and other basic services," he said.
"While the illegal connections themselves are dangerous, what makes it more dangerous is the load shedding. When the power comes back after the scheduled power cut, the surge in which it comes back is too much in some instances, and we think this could contribute to sparks flying and fires starting."
Mr Carelse said the City was concerned about the number of fires happening in Dunoon and suggested residents heed fire and safety precautions:
Maintain your home's electricity infrastructure and use only accredited electricians.
Check your load-shedding schedule and switch off all appliances, and particularly the stove, before the power goes out.
Switch off non-essential appliances when not in use.
Do not overload electrical sockets and multi-plugs.
Do not leave open flames, stoves or heaters unattended.
Keep flammable materials away from children or heat sources.
Have an evacuation plan and sensitise the household to it.