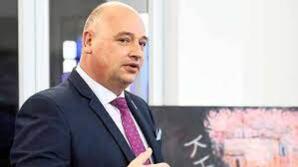 The City and the hospitality industry have welcomed Cabinet's decision to lift the curfew, calling it a win for the tourism industry.
The City and the Federated Hospitality Association of Southern Africa (FEDHASA) had long called for the scrapping of the restriction, which required people to be home before midnight. The two entities view the curfew as having been "damaging" to the economy.
"National government has finally heeded our calls and put a complete end to the curfews. This is very welcome news and is long overdue," mayco member for economic growth James Vos said.
In a desperate plea to health minister Dr Joe Phaahla on Thursday December 30, Fedhasa chairperson Rosemary Anderson wrote that the hospitality industry had rigidly abided by Covid rules – including keeping temperature records and guests signing registers – at a great cost to small businesses.
"None of this significant effort appears to have had any correlation with a reduction in the spread of Covid and consequently severe illness, hospitalisation or death," she said in the letter.
In a statement welcoming the lifting of curfew later on Thursday, Ms Anderson said the curfews had damaged the economy and stifled normal operations for hospitality providers.
She said the hospitality market of international tourists is nocturnal and the removal of the curfew would revive the late-night economy.
"Beyond the early closing of bars, restaurants and nightclubs, curfews meant that lodge, hotel and resort guests were forced back into their rooms at midnight even though they were 'technically' at home," Ms Anderson said.
"The curfew restricted them from going for a late-night walk in the gardens, swimming in the hotel pool at midnight or indulging any of the facilities that resorts provide such as gambling, having a meal, etc."
Mr Vos had recently made submissions to the ministers of Tourism, Small Business, and Trade and Industry, pleading with them to unlock the economy by doing away with the restrictions.
In the submissions, Mr Vos said the curfew had been suffocating the hospitality and tourism sectors, small businesses and informal traders, and lifting it would provide much-needed relief to the hundreds of thousands of workers and employer in the tourism and hospitality industry.
"It is also a victory for the many industry bodies, businesses and leaders who have petitioned national government on this issue," he said.
In the meantime, Mr Vos said, his office would be looking into boosting the affected industries and would continue engaging with cabinent members to see to it that any obstacles or red tape were removed.
He said he is pushing for a night-time economic study to see how 24-hour economic activity can be revived.
Mr Vos urged SMMEs and entrepreneurs to contact the City's Business Helpdesk on 021 417 4043 or email business.support@capetown.gov.za for any queries.