This year marked the second year of the Covid-19 pandemic and we were introduced to two new variants of the virus.
As the world recorded 5 348 575 deaths worldwide by Thursday December 16, South Africa stood at a total of 90 226.
South Africa and the world were hit by two new Covid variants this year. In May, the Delta variant was found here and in November, we were introduced to the Omicron variant.
Covid-19 vaccines arrived on South African shores in February and according to the national Department of Health, as of Wednesday December 15, 27 407 400 vaccines had been administered here.
The freedom of choice debate raged with anti-vaxxers and those willing to take the jab at each other's throats.
Closer to home, the Milnerton area faced another deadly pandemic – weekly shootings. Throughout the Western Cape there were a number of shootings and murders and Joe Slovo Park wasn't spared. Taxi violence ran riot in the community as two warring associations, Cape Amalgamated Taxi Association (Cata) and the Cape Organisation for the Democratic Taxi Associations (Codeta), exchanged fire.
The first notable shooting in Joe Slovo was of two men who were shot sitting in a car on Freedom Way in April ("Joe Slovo on edge after double killing," Tabletalk, April 21). Residents say one of the men was a known taxi owner.
Another taxi owner was shot and wounded in a drive-by at the taxi rank in Joe Slovo in June (Another suspicious Joe Slovo shooting", Tabletalk, July 7).
While in August a 56-year-old taxi owner was shot and killed at the Joe Slovo taxi rank ("Shooting could be taxi-related, cops say", Tabletalk, August 11). The August shooting happened just hours after Cata and Codeta had signed a truce deal.
The latest round of shootings involved the seemingly senseless killing of a 37-year-old woman on her way to work last month ("Woman shot dead in Phoenix", Tabletalk, December 2). And earlier this month, the killing of a couple near Sinenjongo High School ("Fear grips Joe Slovo after double killing", Tabletalk, December 15).
The most high profile of these shootings was the November murder of a policeman, Sergeant Nameto Molema, in Killarnery Gardens by five armed robbers ("Table View in shock after policeman slain", Tabletalk, December 2).
On to more positive news, communities got together to cast their votes in the Local Government Elections on Monday November 1.
Wards 4 and 104 elected new councillors. In Ward 4, councillor Anthony Benadie was chosen while in Ward 104, councillor Meisie Makuwa took over the reigns.
Meanwhile, the new Cape Town mayor Geordin Hill-Lewis paid a special visit to Phoenix and promised to solve the area's sewage problems.
Mr Hill-Lewis, 34, of Edgemead, is the youngest ever mayor in the City of Cape Town ("Edgemead man becomes city's youngest mayor", Tabletalk, Novemner 10).
Tabletalk featured a number of talented young people such as Parklands College pupils Noah Kemp and Boheng Zhu who represented South Africa at the World Robot Olympiad ("Battle of the bots", Tabletalk, November 17).
We also featured 17-year-old Taras Krivosh. The Milnerton High School pupil with over 500 000 TikTok followers started a barber shop in the boys' bathroom at his school ("School barber goes viral", Tabletalk, November 10).
Aphiwe Magida, 24, of Bothasig, wants to build a poetry hub in his community ("Bothasig man hopes to build theatre with poetry", Tabletalk October 28). While seven primary school children from Joe Slovo started a comedy club to keep themselves busy and out of trouble.
Two of the oldest malls in the Tabletalk area got much-needed revamps. Bothasig Mall opened its new-look centre on November 24, while on the other side of town, Table View Shopping Centre showed off its new look the very next day ("Bothasig Mall gets facelift", Tabletalk, November 24).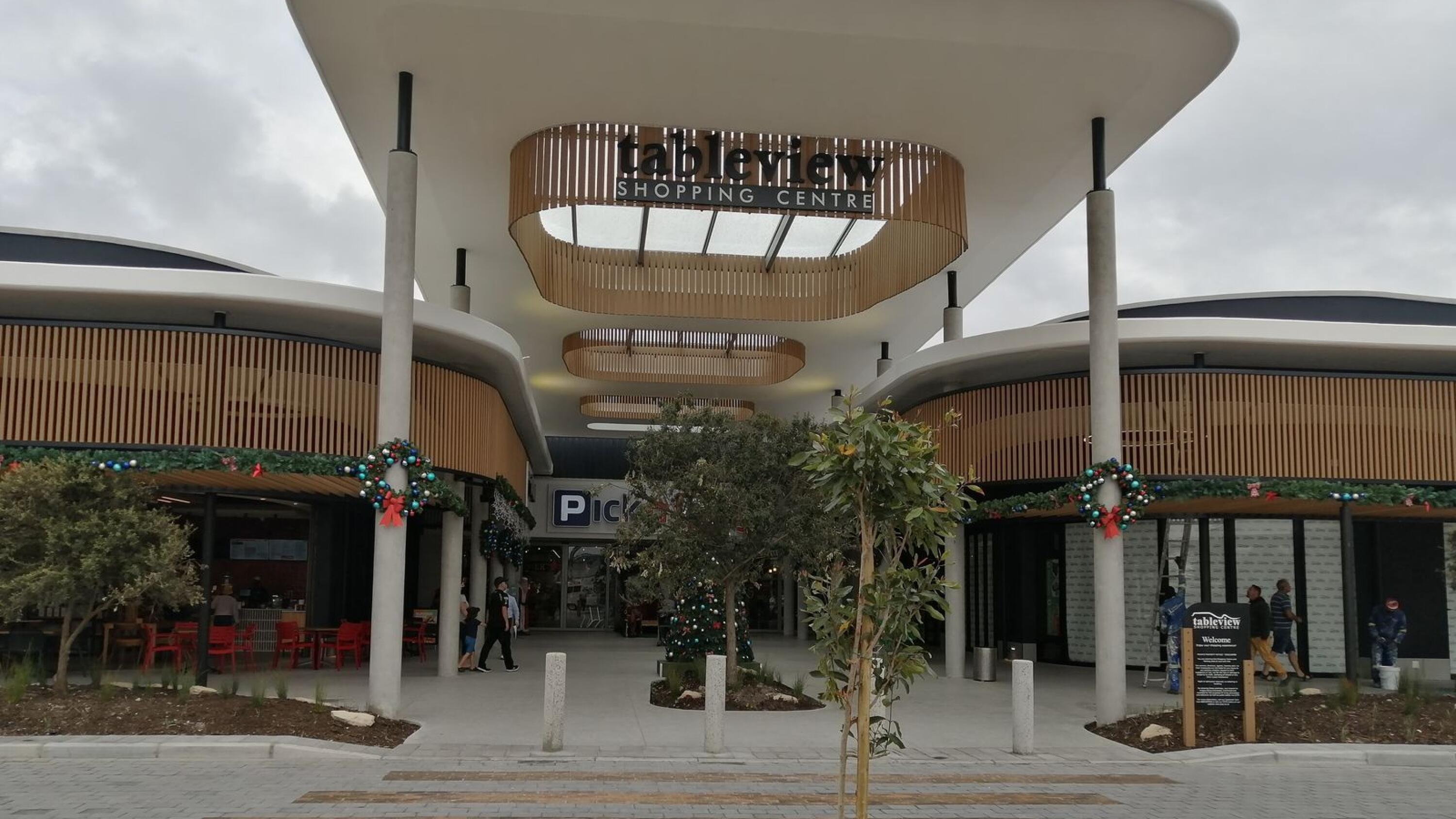 More good news, a housing project 27 years in the making was finally completed ("Phase 3 of housing project completed", Tabletalk, November 3).
Bothasig Gardens' first phase was completed in 1994 and the second phase in 2013. In October, the final piece of the puzzle was complete where tenants started to move into the new third part of the complex. The whole housing project boasts 599 units: 165 units in the first phase, 120 in the second and 314 units in the final phase.
In Dunoon, the R40 million revamp of the Dunoon Public Transport Interchange was completed in October. The project started in 2019 and in September, the keys to informal traders were handed out. The informal traders would finally get kiosks in the newly improved transport interchange.
And the year closed off on a "Berry" good note for Bothasig residents. Their very own Berenike Rae Trytsman AKA berry, won Idols SA. Bothasig social media was abuzz when their own starlet won the coveted prize and took home a Renault Kiger worth over R269 000 and a cool R1 million ("Bothasig's Berry wins Idols SA", Tabletalk, November 24).
.
As vaccination numbers go up, we hope 2022 will be a much better year than the roller coaster of a year 2021 was.
Hopefully people's emotions will be less heightened and we can all enjoy the life we had pre Covid-19.