The 2021 matrics were in high spirits last Friday after getting their final-exam results.
The day before, Basic Education Minister Angie Motshekga announced the national results: the 76.4% pass rate was up by 0.2% from 76.2% in the previous year.
The Western Cape came third overall with 81.2%, behind the Free State with 85.7% and Gauteng with 82.8%.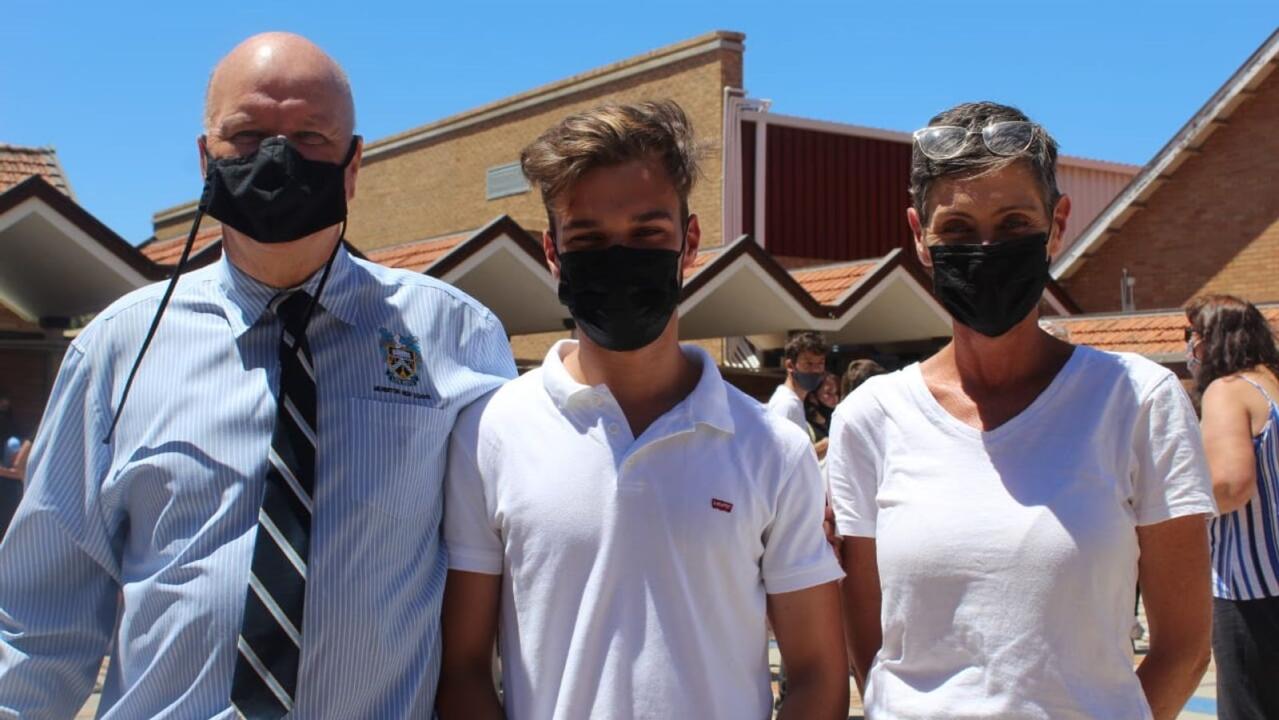 Paul Besner, the principal of Milnerton High, which recorded a 100% pass rate for the 18th year in a row, said he was proud of his school's achievements and was even more pleased with the 89.2% Bachelors' passes, which allow entry to university.
"We are thrilled that they have been rewarded for all their hard work and the extra online days," he said. "A large portion of the accolades belong to the staff, who put in extra days online teaching during the holidays and on weekends, to make sure no learners were left behind."
The school's top achiever, Raphael du Sousa, achieved eight A's, which included 99% for maths and physical science and an overall average of 93.7%.
Raphael said the last two years had been tough. "We had to battle constant uncertainty regarding school terms and important dates. Many of us were stripped of opportunities and many of us lost relatives to this pandemic.
"This last year was specifically difficult for me as I had been working consistently for a long time on a few things, and eventually the pressure slowly kicked in. I realised that it's important to have some balance in life but to also never stop going. I also think it's important to work hard on those subjects you are passionate about and to help teach others in them, as this will broaden your knowledge in that field too."
Raphael developed an app in 2019 to help pupils solve complex maths and science questions.
Milnerton High's other top achievers, Erin O'Reilly with an average of 92,0%, Robyn Liversage with 88,7% and Reyaan Daniels with 84.4%, each got six A's.
Elkanah House also recorded a 100% pass rate with a 96% Bachelor's pass rate.
"From our top achievers, with eight A-symbols, to those for whom academics did not come easy, all have given of their best and achieved what they set out to, and I am very proud of them," said principal Vivienne Jones.
Top Elkanah House achievers Lauren Coe and Emily Raubenheimer each received eight distinctions while Amber Heesom, Thandeka Matrose and Jason McKechnie received seven distinctions each.
Bloubergrant High School scored a 97.1% matric pass rate with a 70% of those being Bachelor's passes.
Top achiever Muhaimin Khan received seven distinctions and an average of 89.2%. Panashe Munyikwa got five distinctions and Mickaylin Botha received four.
"I salute the whole staff. Everyone turned up every day to deliver quality education to every learner in every class," said principal Malcolm Pedro.
Buren High School recorded an 85.5% pass rate, compared to 76.6% in 2020. And 24 pupils received a Bachelor's pass.
The "intervention classes" introduced by the school last year had helped improve the pass rate, said principal Marwaan Shiri.
"There were teachers who offered up their Saturdays and June holidays to have extra classes with the children, which has proved to be the best method for helping our kids."
Bosmansdam High School scored 99.3% pass rate, up from 96.8% in 2020.
Principal Gert van Tonder said 76.3% of the pupils had received Bachelor's passes, the highest percentage in the school's history.
Identifying struggling pupils early had been a priority, he said.
"I told the staff that this year we don't need to do anything different, but instead we will work harder at receiving a 100% pass rate."
Edgemead High School achieved a 99% pass rate, compared to 96.8% in 2020, and 71% of the pupils received Bachelor's passes.