Phoenix residents have accused a firm installing fibre in the area of doing a sloppy job and leaving the neighbourhood in a mess.
Bilionetworks, a telecommunication company from Parklands, is digging trenches and laying fibre in the area, but residents say it is not leaving their neighbourhood the way it found it and, a week after work started, paving is not being properly reinstated.
The company, however, says trenched areas will be reinstated once installation work is complete.
Oceanus Way, Triton Way, Hercules Drive and School Street have all been affected by the digging.
Sam Mbanda, of School Street, said Bilionetworks should take more care.
"There are some fibre cables left out exposed. It could be a potentially dangerous situation because we don't know if those cables can hurt residents. The elderly can trip over them and hurt themselves. Young children can also be hurt by them. We also fear electrocution. So not only are they leaving the place in bad shape, this is a hazardous situation," he said.
Another resident, Sibongile Kofi said no one had informed homeowners prior to the work starting.
"They just sprung this on us. Imagine some homeowners woke up one day to find their paving had been moved and wasn't even replaced correctly."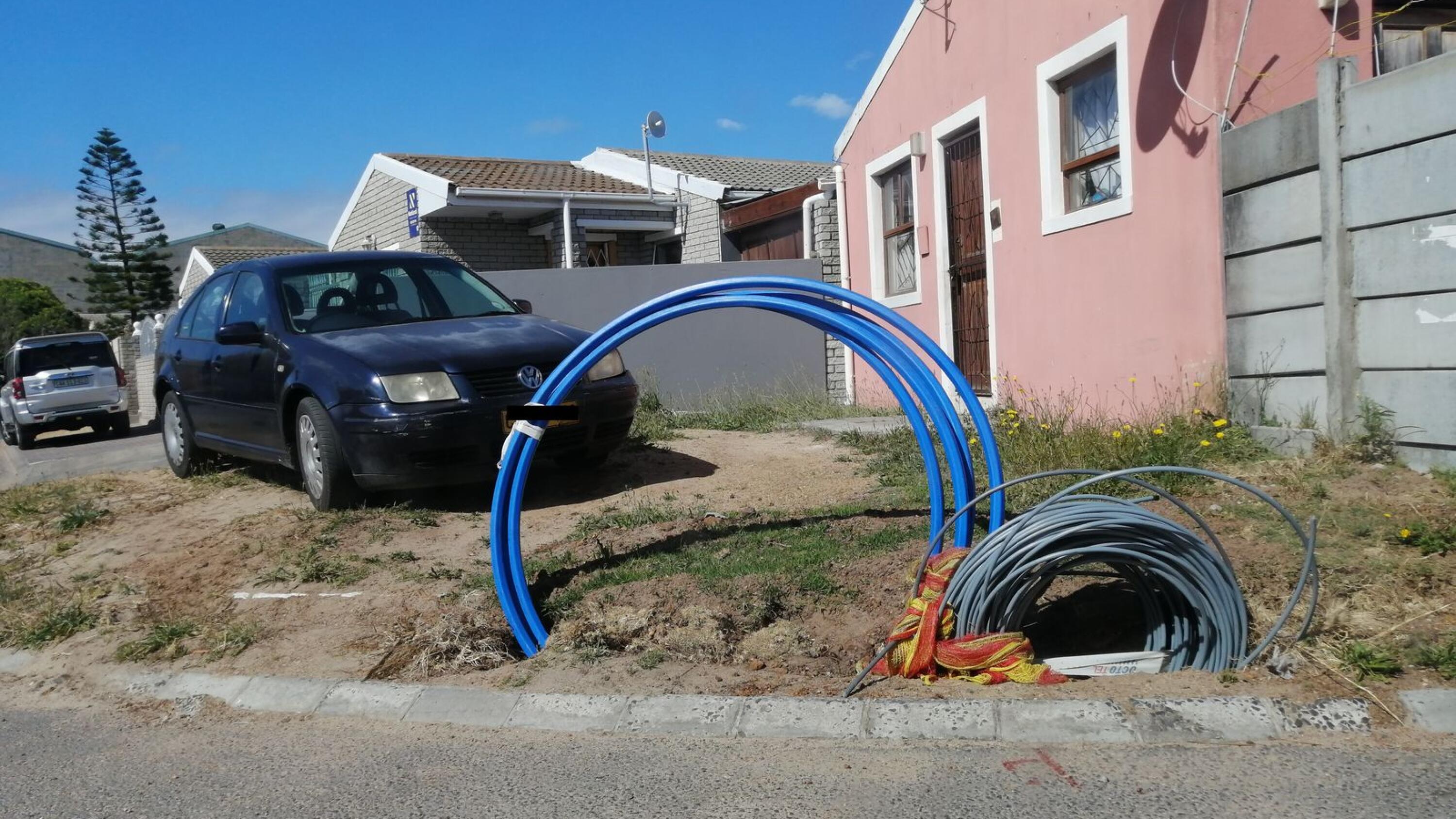 Bilionetworks project manager, Mishquah Achmat, confirmed that they were installing fibre in Phoenix on behalf of fibre network company Octotel.
Ms Achmat apologised to residents for any inconvenience caused and said he understood the work by its very nature was invasive. However, paved and tarred areas that had been dug up would be reinstated she said.
"The procedure we're busy with is opening trenches, installing a duct and closing the trenches. The reinstatement of paved or tarred trenched areas is between seven and 10 working days after the trenching.
"Road crossings required for the installation are drilled and reinstated within seven to 10 working days. Prior to the reinstatement of crossings, you will notice duct coils on corners. As soon as the drillings are completed, we will install those ducts and reinstate the affected areas," she said.
Ms Achmat said the company was in constant contact with the Phoenix ratepayers' association about delays with reinstatements.
"Residents are welcome to contact us at helpdesk@bilionetworks.co.za and he will gladly assist and resolve any issues," she said.
Sindiswa Mhlontlo, from the Phoenix Ratepayers' and Community Forum, said that the area was a mess during the installation and that reinstatements of the pavements were taking too long.
"However, we have confirmation from the project manager and the foreman that it will be done to the satisfaction of the homeowners. And furthermore the quality of the work done will be assessed. Only then we can say they have not delivered as promised," she said.