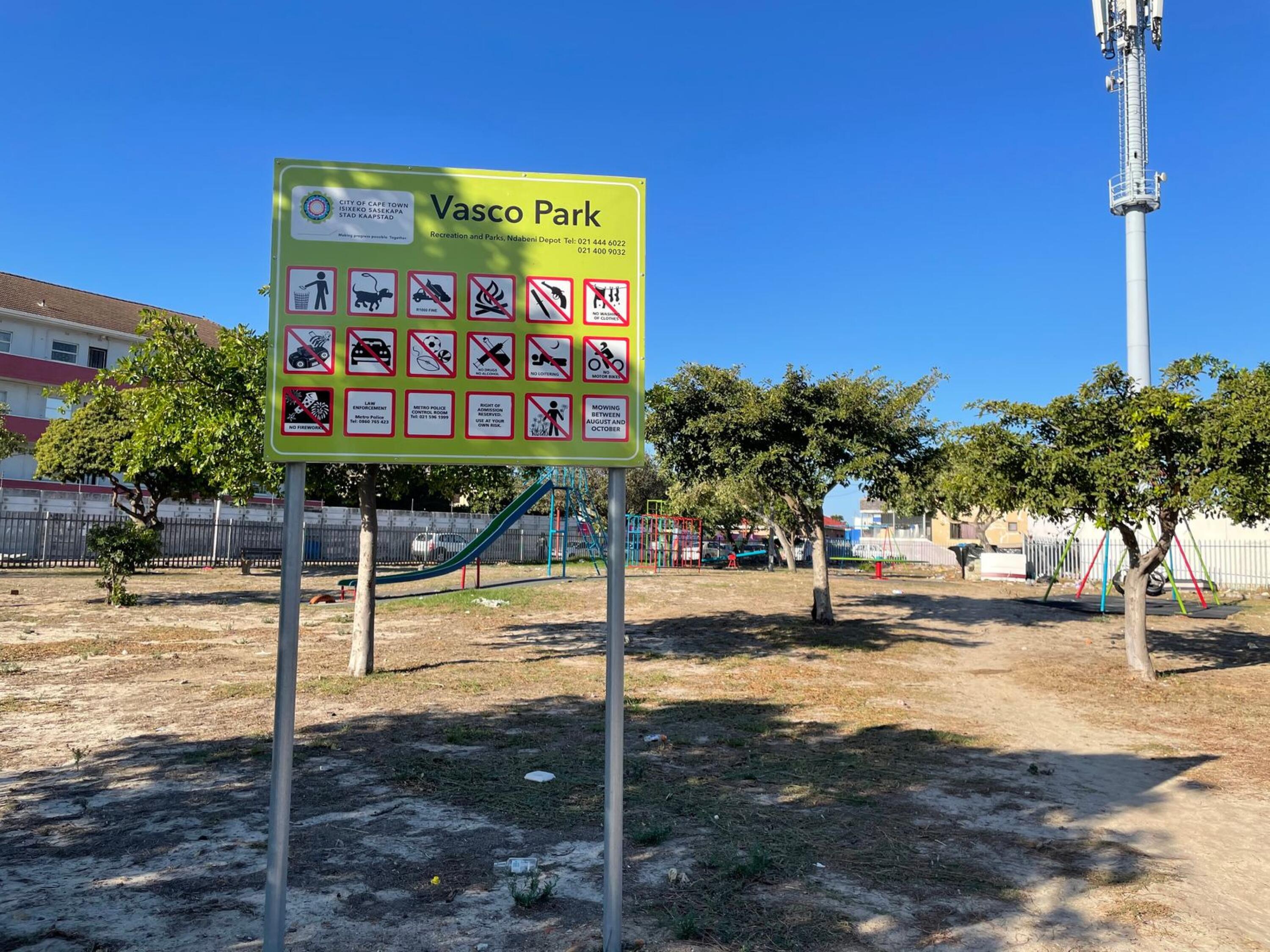 Brooklyn residents say uncollected garbage and an increase in people living on the streets in the area have caused an infestation of rats which are damaging their homes and terrorising them.
Vasco Street resident, Lee van der Westhuizen, was recently hit with a costly bill after her car wouldn't start.
Her mechanic discovered that the wiring had been almost entirely stripped by rats.
She said the engine was sent away to be repaired and fitted, after the car had an oil leak. The car had been parked in her driveway, while the engine was being worked on.
But on Friday, April 23 the car still wouldn't start and she had to pay an extra R 2 500 for her car to be rewired.
The coating of the wires, under her cubby-hole, had been gnawed away.
She said that people living in shacks and tents in Vasco Park, opposite her house, were contributing to the problem because they dumped their dirt in the park and used the space as a "public toilet."
"Almost every day when you walk out by my front door, you look into someone's private parts because they are doing their business in the park," she said.
A dumping skip in Koala Street, on the opposite side of the park, has not been cleared in months and residents have started dumping on the side of the skip, creating a breeding ground for rats and mice, she said.
When Tabletalk visited her home last Friday, a strong smell of disinfectant hung in the air.
She said a rat had died under her wooden floorboards in the bedroom and its decomposing body was causing a stench.
"I haven't slept in my room for a few days now. I have to run into the room with a cloth over my face just to fetch something and run back out because I can't handle the smell," she said.
She told Tabletalk how a rat jumped onto her in the middle of the night. She shouted for her three sons to hunt for the rat – and they found a couple of them.
"I started buying rat poison and traps. It helped for a few days but the problem is becoming worse because of the dumping in our area," she said.
She added that she has managed to bring the infestation of mice in her home under control since she got two cats.
Ms van der Westhuizen said teenagers are smoking, drinking and making fires in the park, which she reported to law enforcement, but nothing is being done.
She said that the playing apparatus in Vasco Park was upgraded in February but most of the equipment had already been vandalised.
"My children want to play in the park but I won't allow them to because it is too unhygienic," she said.
Ms van der Westhuizen said residents were dumping building materials and dirt in and around the gated park and suggested a security guard be employed to monitor what's happening in the park.
Cheryl Castle, chairwoman of Brooklyn Ysterplaat Neighbourhood Watch (BYNW) said there had been an increase in people setting up their shacks in the park during lockdown.
"We understand that the City of Cape Town can't move them or break down the shacks but why can't they control the access of additional people?" she asked
Ms Castle said during the watch's weekly patrols, she noticed dumping, drug use and drinking in the park.
"When we visit the area, heroin needles are left on the ground in the park, this can be very harmful to children who play there," she said.
Asked if she had encountered any rats lately, she said she had seen one at the shop on her night patrols and became squeamish because the "rats were as big as cats".
Brooklyn, Ysterplaat and Rugby Residents' Association (BYRRA) chairwoman, Fay Vogel, said she requested that the dumping skip in Koala Street be removed and that the streets be regularly cleaned.
"But while we have the homeless people at the park, the situation won't change," she said.
Ms Vogel said she recently killed a rat which had been damaging her cupboard and that mice remained a problem.
She said she believed overcrowding in the area contributed to the rodent infestation because "almost every house has backyarders."
"The residents need to take ownership of their community because they are dumping their dirt in the streets and easily blame the vagrants," she said.
She added that ongoing sewage spills in the area added to their woes.
In a "Ward 55 issues" WhatsApp group, residents fumed about the rat and mice infestation in Brooklyn. Among them was resident George Johansson said the rats damaged his furniture and ran through his garden.
While the squatters in the park refused to speak to Tabletalk, a woman sitting on a wooden chair could be heard saying that the rats don't bother them.
Earl Bosman, a pest exterminator who works in the area, said he hadn't seen an increase in call-outs for rats and mice but that could be because more pest control companies were operating in the area.
He said that rats are known for chewing at electrical wiring in cars and homes.
Mr Bosman said putting down repellents and traps, keeping the area clean, fixing cracks in the walls and floors could help resolve an infestation.
He added that rats were known to carry diseases. "Their droppings and urine are known to carry diseases and if they are dead, they can still carry diseases," he warned.
He added if residents pick up dead rats, they should wear protective gear over their mouth and hands, place the carcass in a bag and and knot it before disposing of it.
Ward 55 councillor Fabian Ah-Sing said the dumping skip in Koala Street would be removed by the end of this month.
He said that the park was being cleaned regularly and that a joint operation was planned to take place in the next few days.
"I have not been advised by any City officials of a rat infestation but I do believe illegal dumping attracts rats. Illegal dumping in that area is at extremely high levels so an increase in rats can be possibly higher," he said.
For squatting to be solved long term, he said, the lockdown regulations should be amended.
As for employing a security guard, he said: "Having a security guard at the gate of a playing park is not standard practice and cannot be a long term solution."
He said while the City tried to help homeless people get into a shelter, they often refused this help.
"I call on the local SAPS to fulfil their mandate and assist with the supposed drug use concern," he added.
Tabletalk's request for input from SAPS was unaswered by the time this story was published.