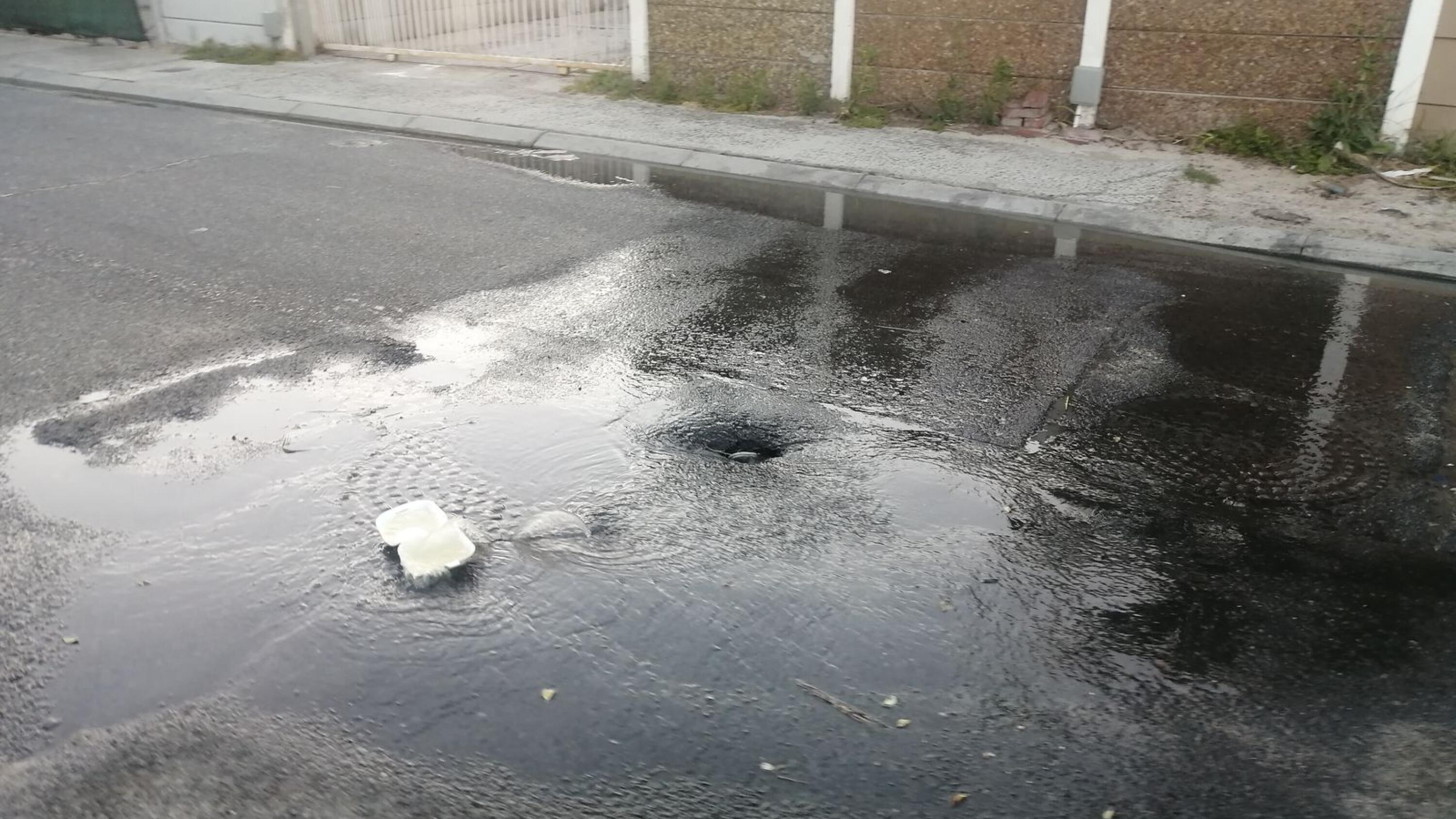 Summer Greens residents say unchecked building and overcrowding are threatening to turn their neighbourhood into a slum.
The neighbourhood's sewers and other infrastructure can't cope with the number of people being permitted to crowd onto single plots, says Summer Greens Residents' Association (SGRA) chairman Gary Jacobs.
Several other residents have also complained about this, saying they know of five of six families living on a single property.
"We feel like the City isn't enforcing the law. How can so many people be allowed to live on one property? The infrastructure isn't coping. There are constant sewage problems in our area where our drains overflow and our roads simply can't handle so much traffic. As the SGRA, we feel the building inspectors are to blame as well because they are too lazy to do their job," said Mr Jacobs.
Summer Greens homeowner Wendy McKay said the City should give more thought to the impact of building plans before passing them.
"The City just doesn't care anymore. They will approve anything they get at this point. This is just madness. How can it be allowed that a person can just build a two-storey flat on the front of their property without even notifying their neighbour? I think there must be something in it for the City. I know people need places to live and houses don't come cheap. But this is making our neighbourhood look very bad and could be affecting our property values," she said.
According to the City, most of the plots in Summer Greens are zoned Single Residential 1 (SR1) and boarding houses are not permitted.
Eddie Andrews, mayco member for spatial planning and environment, said residents could lodge complaints with the City against neighbours who broke the Municipal Planning By-Law (MPBL).
"There is no restriction on the number of related people maintaining a single household. However, unrelated persons maintaining a common household may not exceed five individuals in an SR1-zoned property.
"If people want to build on their properties, building plans must be submitted to the City for approval. Should owners wish to depart from certain zoning rules, they need to apply to the City in terms of the provisions of the MPBL. Such departure applications will require consultation with affected neighbours," he said.
Dr Zahid Badroodien, the mayoral committee member for water and waste, said a number of sewer overflows had been reported and resolved in Summer Greens over the past year or so, but they happened across the city.
"In Summer Greens, there has not been a significant increase in the number of overflows reported, although there is a slight increase compared to last year (158 in 2020 versus 161 in 2021 so far). Teams are always sent to clear the blockages. Sewer overflows continue to occur because inappropriate items are entering the sewer network by what residents are flushing, pouring down sinks and drains, and throwing into manholes," he said.
Mr Jacobs said residents' quality of life was suffering because of overcrowding in the neighbourhood.
"We want to know how they think it's possible to have a single residential dwelling with over five families living there. Each house only has one dirt bin, so where do they think these people will dump their trash? The area is turning into some sort of a squatter camp, and it's affecting our way of living. There doesn't seem to be any consideration for us ratepayers. Also, what happens to people that are found to have built illegally?"
According to Mr Andrews, the courts determine the extent of the fines for building and land-use contraventions.
"In addition, the MPBL provides for the determination of a penalty for land-use contraventions. The Municipal Planning Tribunal determines the penalty amount," he said.
Another homeowner, Kyle Chapman, accused the City of failing to enforce the law.
"The City keeps telling us what we should be doing to avoid sewage bursts and other similar issues, but why are they not making sure that people build correctly and to the neighbourhood's liking? Why allow so many people living in the same place? This is why the drains get blocked all the time. I am not against people trying to find a place to live, but you also have to think about your fellow citizen," he said.
Dr Badroodien said that sewer overflows happened because inappropriate items were dumped in the sewers.
"Chances of overflows also increase when it rains because residents illegally connect rain gutters to the sewers. This floods the sewers in the area, which are already straining from inappropriate items being dumped into the system that shouldn't be there," he said.
Basic tips from the City of Cape Town:
• Put a strainer in the sink to catch food or other waste before it goes down the drain and creates blockages.
• Wipe cooking fats, oil or grease off the pan, and don't pour it down the drain because it becomes hard and clogs up and blocks the sewer pipes.
• Don't flush nappies and sanitary products: they absorb water and expand, which causes blockages.
• Check that rainwater gutters don't flow into the sewer system, as it overloads it when it rains.
• Visit the City's drop-off facilities to dispose of recyclable items, electronics, garage waste and builder's rubble.