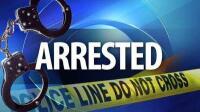 Table View SAPS arrested 11 people at the weekend for drug offences.
According to Table View SAPS spokeswoman Captain Adriana Chandler, nine men, ranging in age from 18 to 63, and two women, aged 27 and 37, were arrested at various addresses for being in the possession of dagga, mandrax and tik. These arrests happened from Friday January 8 to Sunday January 10.
All the suspects were set to appear in the Cape Town Magistrate's Court on Monday January 11.