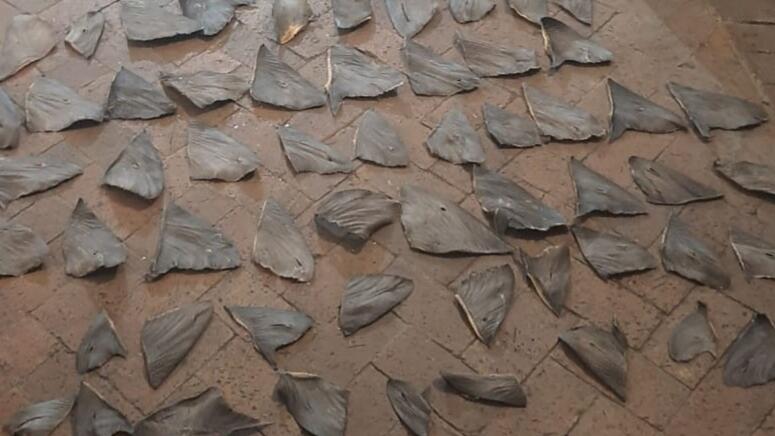 Two Chinese nationals will appear in court this week after being arrested in Table View with bags of illegal shark fin, cuttlefish, and abalone, say police.
The men, aged 51 and 26, are accused of contravening the Marine Living Resources Act. They were arrested on Saturday after police, acting on a tip-off, searched a Porterfield Road home.
Officers had used a translator app on their cellphones to read the men their rights before entering the property, said Table View police spokeswoman Captain Adriana Chandler.
"A foreign national answered the door but could allegedly not understand the reason for the visit, and by means of a translator app, the purpose for the visit was made clear and permission was granted to access the property.
"The man stated that he would open a side gate, but when the officers arrived at the side gate, the male failed to open up. Access was obtained and the man was found hiding on the property, where the bags were also found."
The evidence was sealed and handed over to the Department of Forestry, Fisheries and the Environment, said Captain Chandler.