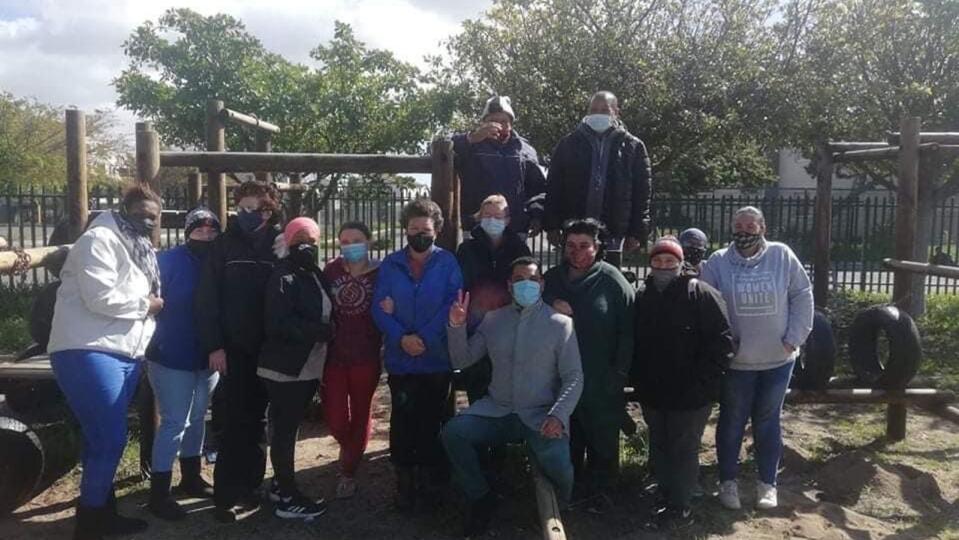 Ensuring that pupils arrive safely at school has become a daily routine for parents and residents of Brooklyn and Ysterplaat after they joined the newly launched "walking bus" in the area.
The City's walking bus programme sees community volunteers escort children living in crime hot spots to and from school safely.
The walking bus in Brooklyn and Ysterplaat was launched on Thursday August 12, with 16 volunteers, according to Greg Wagner, spokesman for mayor Dan Plato.
Volunteers have to get police clearance for working with children and undergo training before they can take part.
Apart from escorting the pupils, they also check Covid sanitising and screening are done at the school gate and take turns patrolling the school premises to keep strangers off the grounds and stop children skipping class.
Ysterplaat Junior Primary, Ysterplaat Primary and Woodbridge Primary had been prioritised for the programme due to their proximity to "hot spot" areas, said Mr Wagner.
Milnerton police did not respond to questions about these so-called hot spot areas.
Ysterplaat Primary principal Nataly Horn said the walking bus was very welcome because many of their pupils walked home.
"I am so happy for this initiative because our children are not only afraid of the bad elements, but some have reported that they have been bullied on the way home from school. I am pleased to know that they will be safe until they reach their doorsteps," she said.
A volunteer who started her own walking bus in Ysterplaat 24 years ago, Susanna Naude, said she was happy to be part of an "official" walking bus programme.
She had started her initiative after children as young as 6 had been seen walking home alone, she said.
Over the years, parents had paid, when they could afford to, to walk their children to school, but she had not expected payment, she said.
"There are drug dens along our main roads and they are targeting our children to sell drugs for them because they would not be easy suspects," she said.
She said she and her daughter were walking 20 children and hoped to add more because of the "official" walking bus.
Another volunteer and parent, Janette Boyder from Albow Gardens, said the children in the community had become her top priority.
She has started an after-school programme to help children with their homework until their parents return home.
"There are funny creatures all over Albow Gardens, and our children are not safe. The after-school program will help them stay off the streets," she said.
Ward councillor Fabian Ah-Sing said he had chosen volunteers for the walking bus based on the work they had already been doing in the community.
He said he hoped the initiative would make the area safer for children.
Once the volunteers have gone through training, they will qualify for a R2000 stipend from the City.
Mr Ah-Sing said more volunteers were welcome to join but they would not get a stipend.
"The budget is not allowing us to pay more volunteers than those who have already joined," he said.
The focus was on primary schools at the moment and more primary schools would be approached to take part, he said.
"I have been asking for this initiative from the City of Cape Town for a long time because I believe our children should be kept safe, not only from gangsterism and drugs but also because of road safety," he said.
He encouraged neighbourhood watches in the area to assist walking buses.
Call Mr Ah-Sing at 084 050 2315 for more information.