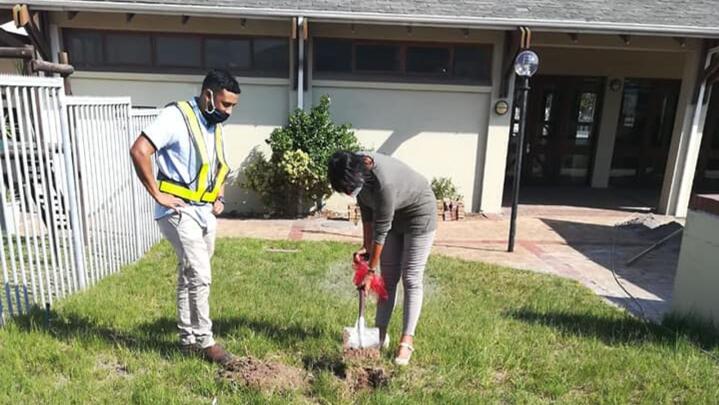 Ward 5 councillor Helen Carstens held a sod-turning last week Wednesday for the extension of the Edgemead library.
Ms Carstens says she spent three years trying to get the project off the ground and is thrilled it is finally happening.
"The construction began today (Wednesday April 14)," she said. "The expansion is due to the fact that this library is a very busy and active library. Even in this very technological age that we live in, it is encouraging to note that users at this library increase month on month, both on books taken out and on the Smart Cape facility. The Edgemead Library runs many programmes and workshops, does storytelling and the Friends of the Library assist with book mending and now, during Covid, book quarantine."
Workshops and other public programmes could now be held in the library expansion to avoid disturbing other patrons, she said.
"Without any untoward delays, construction should take two months and there will be no disruption to the library operations at all. The building area has been cordoned off to keep the area clean and safe and all building will take place behind the cordoned-off area," she said.