When former Proteas cricketer Gary Kirsten visited Khayelitsha five years ago, he was shocked to find a community with little to no proper cricket facilities.
Fast forward to a few years later, with the help of the community, they have developed a number of cricketing grounds to produce cricket excellence.
Last week Tuesday and Wednesday, during an overcast day at Chris Hani Secondary School, Kirsten hosted a two-day workshop with cricket legend, Makhaya Ntini, and a number of coaches and managers from Khayelitsha, Gugulethu and Samora Machel.
The occasion was to instil a winning attitude in the young coaches from neighbouring club and school cricket teams, who are a part of the Gary Kirsten Foundation (GKF).
Samora Machel's Lucia Rangwedi, 25, is an under-14 girls coach at Ikamva Cricket Club. She said meeting her cricket idol, Makhaya Ntini, at the workshop, was testament that anything can be achieved in the sport.
"As a coach we are not limited. We should always break boundaries and just be yourself no matter where we are from. It's positive for each and every one of us to be in an environment that will help us to grow in the sport," said Rangwedi.
Former GKF player and current coach, Yongeza Mngxithama, 19, from Makhaza, said the two days taught him that being a coach in his community is more about being transparent with the players.
"We should always be curious around the players, so we can know what they need to develop," said Mngxithama.
Under-13 girls and boys coach at GKF, Vukile Matakane said they are more than coaches to many of the young cricketers who are a part of the programme, so workshops such as these help them to understand the dynamics of coaching by listening to other coaches and how they deal with certain situations.
"Kids are different and coaches are different. But we all solve a common problem through the sport. We learnt a lot from each other in this workshop," said Matakane.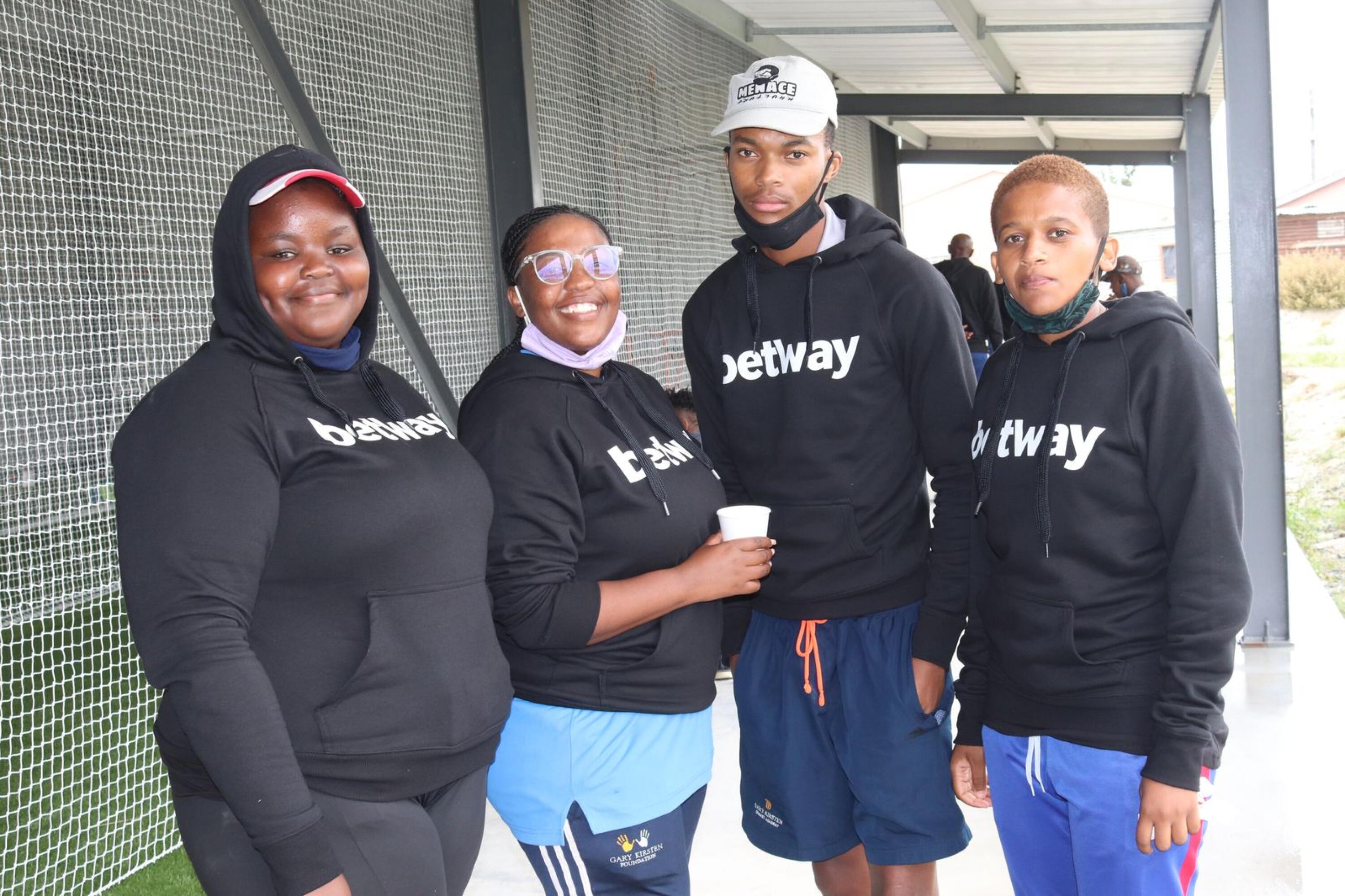 Former player and under-13, under-16 and under-19 girls coach at GKF, Babalwa Nzothe said it is not just about signing forms but to be there for the kids.
"As coaches we should always make sure that the kids are in a comfortable environment to grow," said Nzothe.
Young cricketer, Nosipho Xoxo, 18, from Makhaza, said as an all-rounder, she learned more on the basics of batting and bowling.
"Most of the coaches are more than just coaches to us, they talk to see what's going on and try to help where they can. I also learned that as a bowler, I have to do more research on my role models and learn from what they do and apply it in my technique," said Xoxo.
Ntini said if it wasn't for the weather, they could have been running around on the field, interacting through the game.
"The interaction was good. I know I'm not talking to people I won't see again. I will see them again tomorrow and ask how is this and that going. And they are joined by Betway who is a big involvement in over two communities, these guys mean business because they want to see the sport growing.
"The more we, young and old, treat something as a job, that is when we will miss the trigger. The more we treat it with passion, we will enjoy the journey. We have the connection with the coaches and players here so they should never be shy to communicate with us. They should use this. All the hubs are here which means there is help here to help them," said Ntini.
A few years ago, through the foundation, Kirsten sent a few youngsters to a youth cricket world cup in Europe, later this year and early next year, he hopes to send a young girls team on a similar tournament abroad.
"It's exciting to be here. It's great to have Makhaya (Ntini) here, I've played a lot of cricket with him. It's great to see this facility growing. And, I would like to take the under-19's women team on a tour somewhere," he said.
"We have two fantastic women coaches working with us, I am inspired by them and we need to create aspiration for them. We need to make cricket a sport women want to take up, so I am very inspired by the potential. The most important thing with what we do with cricket in the area is creating access, if you have got talent, you progress, so we want to create an ecosystem with great facilities and coaches to help you to progress," said Kirsten.