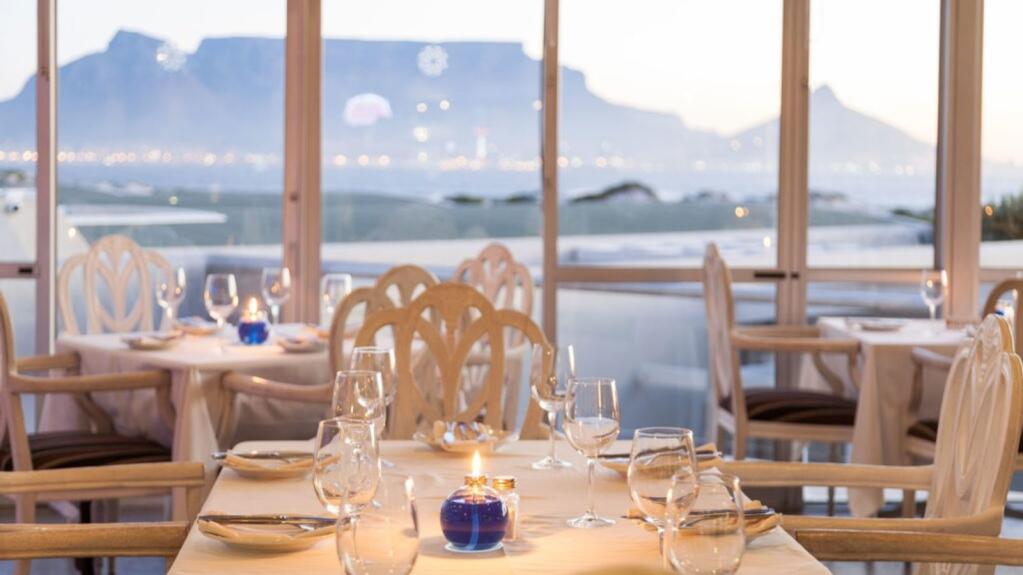 A Bloubergstrand restaurant says it's facing threats and public scrutiny because of social-media posts unfairly accusing it of racism.
The Blowfish Restaurant says the allegations are unfounded.
This comes after two Facebook posts from two separate women, claiming the restaurant's denial of their bookings was racially motivated.
Vuyiseka Feni said she had wanted to celebrate Women's Day at the establishment when she had called on Monday August 9 to book a table for 4pm that day. However, she had been told that the restaurant was fully booked until 6pm that evening.
"Later, a friend of mine sent me a screen shot of how another lady was told it's fully booked when she used her African name, but when she used a Caucasian name, all of a sudden they have availability. So I asked another friend of mine, Stacy Anderson, to call and make a booking for 4.30pm. Stacy got the 4.30pm reservation," she told Tabletalk.
Ms Feni said that she and her friends had been treated badly at the restaurant and had had to wait a long time to be served.
"After not being served, we got up, not even hastily, hoping they will see us and maybe ask what's wrong. As we were walking away, the waiter comes to collect her menus and says, 'bye'. It's 2021 and people of colour are still being treated like we aren't anything," she said.
Another woman, who only identified herself as Vuyokazi, posted on Facebook that she had decided to spend her Women's Day at Blowfish.
"I tried booking using my Xhosa name and immediately got an email back that they were fully booked for the day. I had a feeling it was a lie because they are hardly ever fully booked, so I later booked using a different name, an English name, and, to my amazement, I got an email that the reservation was confirmed."
Another person posted that she, "Thembi", had been denied a reservation but her boyfriend, "Brian", had been given a spot.
Blowfish Restaurant is owned by the Singer Group, which also owns other restaurants, hotels and travel agencies. CEO of the Singer Group, Brian Singer, said that the incidents had nothing to do with race and there were reasonable explanations for people's requests being denied.
He said in the case of Thembi and Brian, the Facebook user who posted that information had not mentioned that Brian had an African surname.
"What's also important are the times of these requests. Vuyokazi made her booking at 12.20pm for 5.30pm. The restaurant was fully booked for that time. 'Sarah's' request was at 12.52pm for 4.30pm. The restaurant had an opening at that time. Thembi made her request at 2.59pm for 4.30pm. We were fully booked. Brian's request at 3.03pm was for 5pm, which is why we were able to accommodate his request," he said.
With regards to Ms Feni's booking, she was looking for a 4pm booking and her friend Ms Anderson eventually secured a 4.30pm booking.
"It is quite clear from the above that the requests for tables were received at different times and tables were requested for different times, which is the only reason the reservation requests were accepted or declined. The decision was based on a table being available for the time requested, and was not based on the race of the person requesting," said Mr Singer.
Marc Scheidel, the general manager at Blowfish Restaurant, said that with regards to Ms Feni's allegation, there might have been service issues. "But the racism she is accusing the waitress of – ignoring her table, not serving etc – is levelled at a black woman who was responsible for that table on the day. The floor manager was also black. Ms Feni and her group were accommodated in the restaurant, which again demonstrates the absurdity of the allegation that the restaurant does not accommodate black people," he said.
Mr Singer said the allegations had hurt the reputation of the restaurant and had led to people calling for the involvement of the EFF, looting and a boycott of the establishment.
"We have had one of our staff members being verbally abused while on her way to work. People are leaving bad reviews online about us and some are calling for us to be closed down. We had to hire extra security. All because of stories that don't have any truth to them, with regards to the racism claims. We accommodate all races in our establishment, and we have often rejected all kinds of races when we cannot accommodate their specified times or when we are at capacity, as per Covid protocols," he said.
Blowfish provided Tabletalk with a four-page Covid-19 register with a list of names including historically African names from patrons on Monday August 9. We also received copies of emails showing people whose booking requests had been rejected – those names were historically Caucasian names.
Jay Sentle, a Parklands resident, said that he had been at Blowfish in June celebrating his birthday.
"I didn't pick up on any weird vibes there. I had a very good experience and told myself that I would go there again. There were other black customers besides me at the restaurant, and everyone there seemed pretty chilled," he said.
Mr Singer said that the damage to the image of the business was hard to take but he was willing to talk to those who had accused the restaurant of racial discrimination.
"Although the damage has been done by allegations like this, I'm still trying to reach out to Vuyokazi so that we can sit down and discuss and come to an understanding. Maybe she will see that our establishment and its staff are not racist and don't discriminate against patrons," he said.